City of Oakland
The elected Oakland City Auditor conducts impartial assessments and publishes reports on City Administrative offices' integrity, transparency, and ethics. The Fraud Waste & Abuse Hotline is for us to let the Office of the City Auditor know of irresponsible uses or abuses of City resources.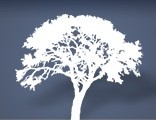 Check here for building codes and permit information, agendas for City Council meetings, library information and other official information and updates.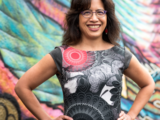 Our District 2 City Council member – Nikki Fortunato Bas. district2@oaklandca.gov
The Oakland Heritage Alliance is a non-profit membership organization which advocates the protection, preservation, and revitalization of Oakland's architectural, historic, cultural and natural resources through publications, education, and direct action.
A nonpartisan political organization which encourages the informed and active participation of citizens in government and influences public policy through education and advocacy. Leads to links with all our legislators.
Direct link to information about serving on a jury in this county.
The City of Oakland offers a wide range of recreation; leisurely activities; and cultural, educational and environmental programs and activities. OPR manages 2,500 acres of open space; 100 parks and public grounds; 25 recreation, community and interpretive centers; and innovative and instrumental programs. Enjoy our beautiful outdoors in 100+ parks, grow delicious vegetables at 7 community gardens, play tennis at 59 outdoor courts, golf at 3 courses, grab a ball on any of 53 athletic fields, or dive into refreshing water at 5 pools.
Your guide to downtown hot spots. Where to play, sense, meet, and eat.
Oakland public library system.
Official website with policy information, meeting agendas, graduation requirements, lists of schools, enrollment information.
Police Department website, with beat news, home alert information, security tips, and police contact information.